Efficient, reliable, and secure documentation and reporting is fundamental to the integrity of the qualification process.

V:Kit 5 reports are an integral part of the system. You gain immediate access to documents for performance, traceability and quality control, such as:
Standard operating procedures
Certificates of analysis
Certificates of calibration for tools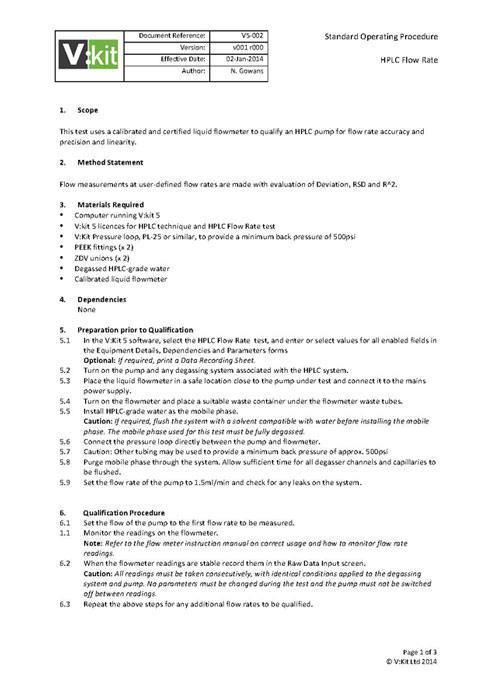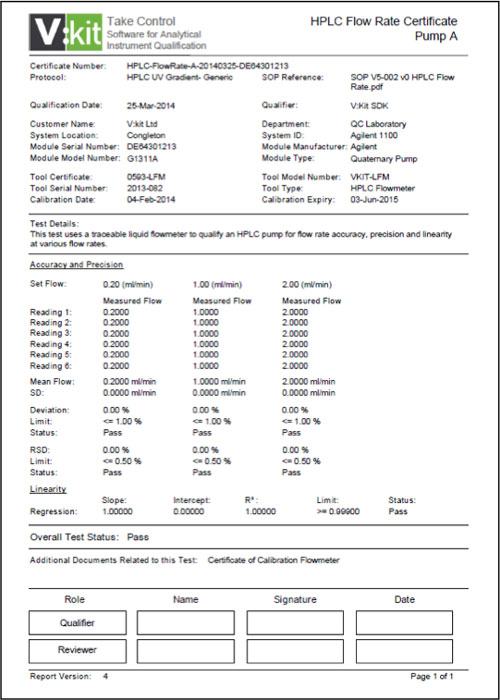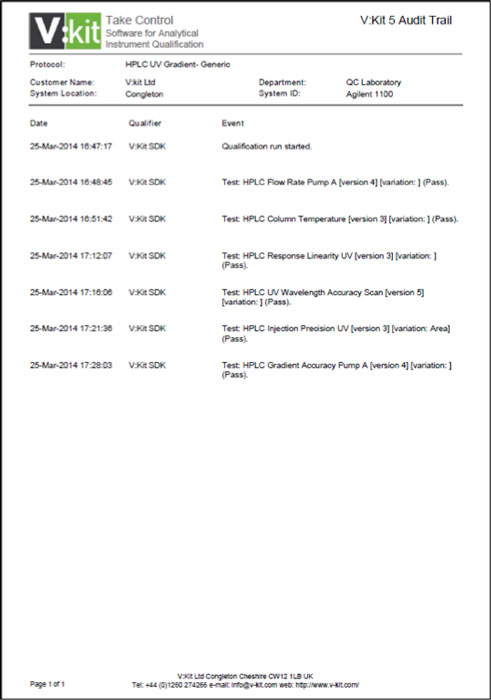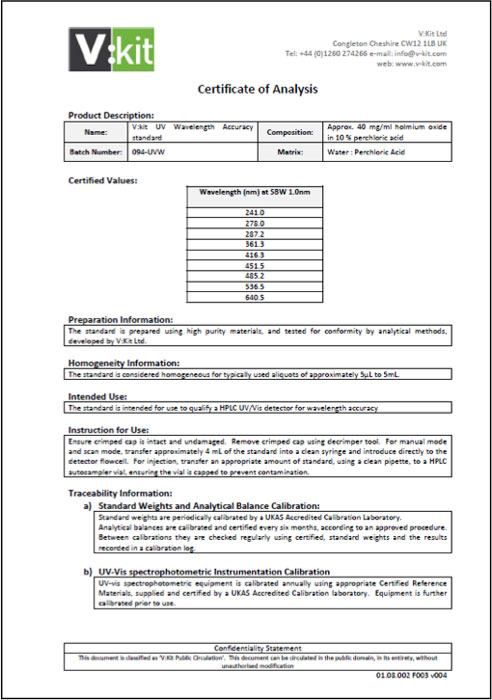 Standard Operating Procedures
V:Kit is supplied with one or more SOPs detailing the qualification procedure. SOPs show the calculations used – allowing auditors to quickly verify the integrity of reports.
Change control information is also included, highlighting any changes since a previous revision.
The correct SOP is accessed directly from the relevant screen in the V:Kit 5 program.

Qualification Report
A qualification report can be printed many times, and can be access from your V:Kit database. However a test can never be re-processed.
Each qualification protocol may consist of individual tests. For example a detector may need qualifying for response linearity, signal-to-noise, and wavelength accuracy. Each test has an SOP, a certificate of analysis or calibration, raw data, and a test certificate.

Failure action and deviation reporting
The possible outcomes of individual tests in a qualification are 'PASS', 'FAIL', or 'SKIP'. If any result other than PASS is reported, the reasons must be recorded as a deviation.
The audit trail – which includes these deviations, and provides a detailed history of the qualification – is maintained during the running of the protocol and is available for reporting when the protocol is complete.