V:Kit is a unique, independent qualification system for analytical instruments.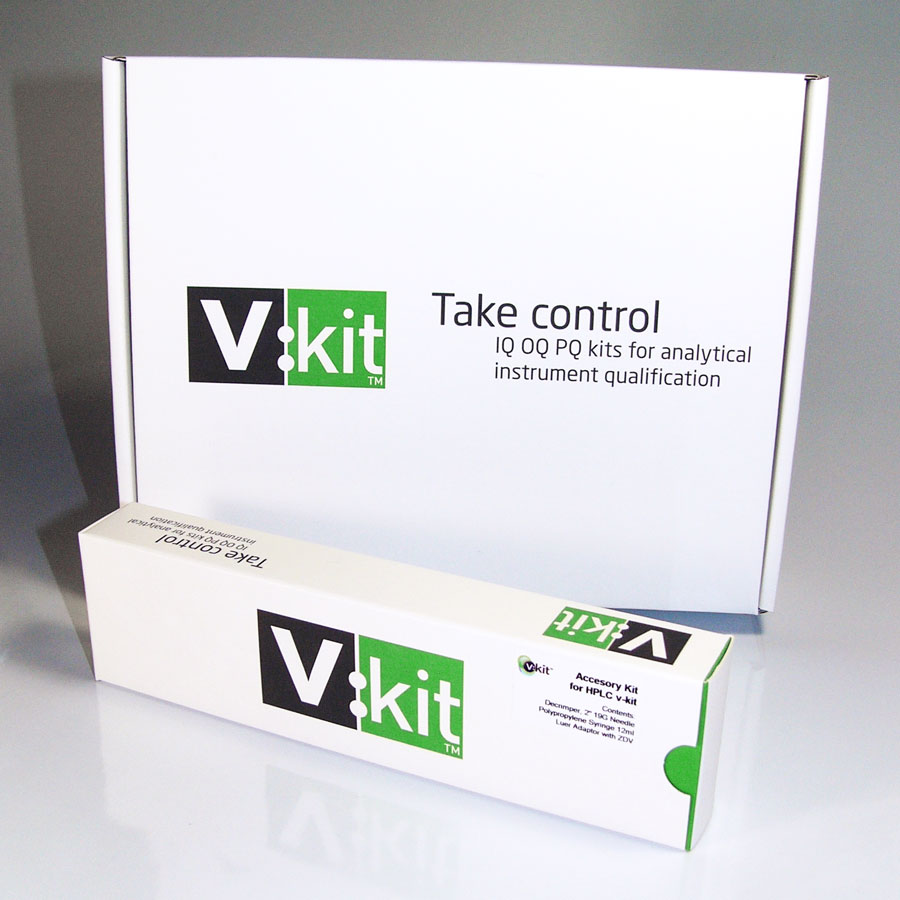 Years of front-line experience have gone into the development of V:Kit 5, to create a system for qualifying instruments that is practical, flexible, reliable, and quality-driven. V:Kit is also brand-independent – suitable for just about any make of equipment.
V:Kit is used worldwide in analytical laboratories – by global corporations and small labs; metrologists, analysts, and independent service delivery companies. Used correctly, it can aid compliance to regulations issued by international authorities such as FDA (USA), MHRA (UK), IMB (Ireland), etc.
Experience with V:Kit has opened the door to self-validation for many organisations. If you're an in-house service engineer or lab technician, with V:Kit you now have the tools and resources needed to enable you to qualify your own instruments.


V:Kit 5 consists of:
Windows-based software
Qualification protocols with user configurable tests
Standard Operating Procedures
Traceable reference standards with Certificates of Analysis
It has the inherent flexibility to perform the qualification of any piece of equipment, using default protocols or your own/your customers' protocols.
V:Kit delivers controlled and consistent qualification tests for a range of techniques, including: HPLC, GC/GCMS, tablet dissolution, UV/Vis, and the calibration of analytical balances. New qualifications are constantly being created.
Although developed for analytical instrument qualification, V:Kit 5 can be adapted to almost any qualification/verification requirement for equipment that has standard data associated with it.


V:Kit delivers many benefits, including:
V:Kit is efficient
V:Kit is a self-contained qualification system designed for quality and efficiency. It can dramatically reduce the time it takes to manage instrument qualification.
V:Kit is comprehensive
Qualification using V:Kit is a seamless operation, combining:
Software
Reference standards
Documentation - qualification protocols, audit trails, reporting tools
SOPs
Tools

V:Kit provides a single, harmonised qualification platform
V:Kit uses one standard approach, regardless of instrument manufacturer, providing a platform that can unify the quality and consistency of your qualifications across:
All makes of instrument
All laboratories
All locations

V:Kit lets you Take Control
It incorporates a wide range of qualification protocols to meet your requirements.
We can deliver bespoke protocols designed specifically to your own needs.

V:Kit benefits service providers, and labs
For service providers – V:Kit offers a clear competitive advantage, including cost and quality beneifts
For labs – especially those with lots of different makes of equipment spread over different locations, V:Kit provides a common qualification platform that's conveniently accessible.

Want to know more?